The Mac Pro 2018: a radical revamp to the Mac Pro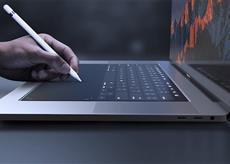 Mac Users rejoice! The MacBook Pro laptop line will be updated soon. Yes, we've just tried out the new Mac Pro 2017, but Apple wants to impress its users even more. Today, we are going to talk about everything you need to know about the new 2018 MacBook Pro. We'll try to satisfy your curiosity. Are you ready to test out Apple's innovative machine, boasting groundbreaking technology?
What the 2018 Mac Pro Will Have to Offer
Not long ago Apple invited journalists to its Product Realization Lab and introduced a set of announcements regarding the Mac line. Among other exciting news, they told about a major revamp to the Mac Pro.
First of all, this machine will be fully redesigned. In fact, as Apple states, that will be a next-generation Mac Pro specially crafted for Pro clients requiring the highest-end system in a state of the art design along with a totally novel pro display. But, are their any other long-awaited specs included in this future device?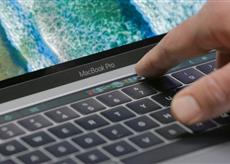 Below, we have made some predictions regarding the features and specularities the 2018 Mac Pro will include. Please notice that the following data is based on rumors and statements made by Apple and the people close to Apple. Still, the information is not proved.
Smart technologies and greater performance (who would argue?)
A modular system, meaning that the components are user upgradable
A whole new design
An 18-core Xeon processors, or maybe even more
At least 4.2GHz with Turbo Boost
Thunderbolt 3 ports that are likely to double up as USB Type-C
10Gb Ethernet, providing up to 10 times faster networking.
1TB SSD as typical along with configurable to 4TB SSD.
32GB ECC memory by default, but will be configurable to 64GB or 128GB.
Additional smart touchscreen options.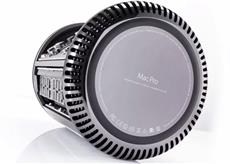 Similar to others, the novel version of Mac Pro will be a joy to use. Too good to be true?
Needless to add, the thermal cor-ner is expected to appear again, but greatly renovated. How do you think it would be?
The Release Date
Apple keeps the release date of the novel computer in secret, yet we know that this machine is expected to appear in 2018. Besides, the earliest date to wait for this radical revamp, according to rumors, is April 2018. Hence, we are all looking ahead. And you?
Meanwhile, that is all we know for now. Let's wait and check what this release will offer and how it can influence the user experience.