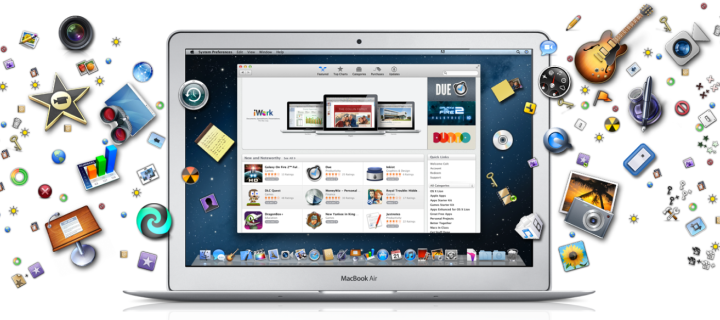 Mac brings great experience to all its users. Still, there are some ways to get even more.  Have a look at the applications, which are capable to make you love your Mac even more.
To our point of view, the list of 7 must have Mac apps consists of the following: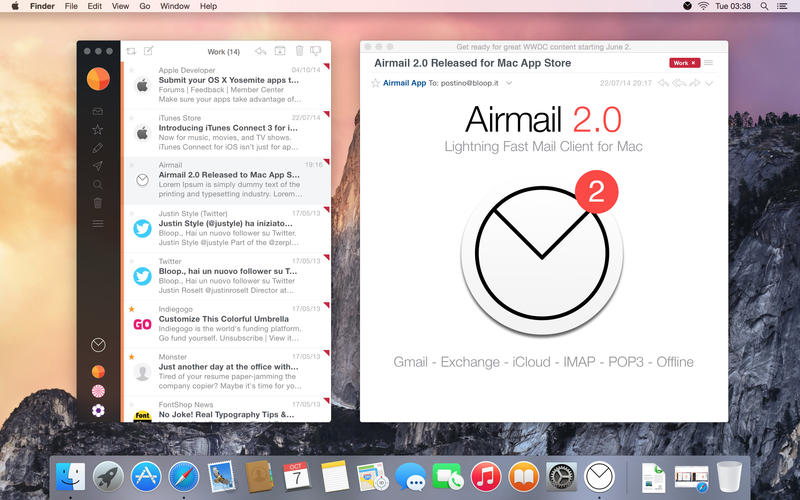 Today, practically every modern person features at least two or three email accounts, one for work, one for personal purposes, and one for general use, right? Don't answer, statistics say. Sometimes it's difficult to say why people would need more than one email, but that is just the way it goes for people living in a digitalized era. That is why, it is really comfortable when you don't need to separately check all your emails to see what's new (we have to stress that the process of separately checking emails involves the necessity of remembering all your logins and passwords), and once you can have all your new notifications gathered in one place. With Airmail for Macs you can do this! This brilliant mail client gathers all the info from Gmail, hotmail, yahoo and other popular email services. Therefore, Airmail captures mails from all your email accounts, constantly keeping you updated. It's the unified inbox, which is rather intuitive and straightforward with such options as drag- and- drop versatility, custom notifications, group conversations, along with advanced searching and several shortcut enabled commands. Thus, it would be a great fit even once you have only two or three email accounts!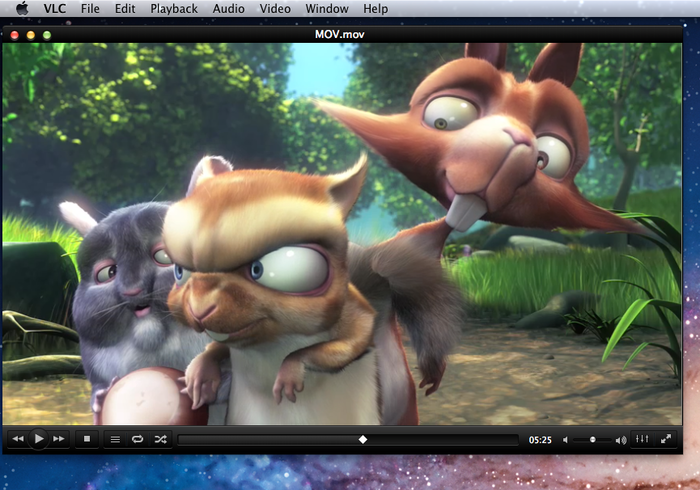 While video formats are changing on a regular basis, and by now you are supposed to have all kinds of movie files, consuming the solid part of your Mac's drive. Still, once they haven't been encoded in 64-bit or MPEG, you may not be able to play the newest version. That's where VLC comes in handy. This free and omnipotent media player is there to play, stream or convert any kind of video for you. Meanwhile, you are given a chance to adore clean, minimal interface, focusing on the content itself, and therefore, stripping away any unnecessary controls.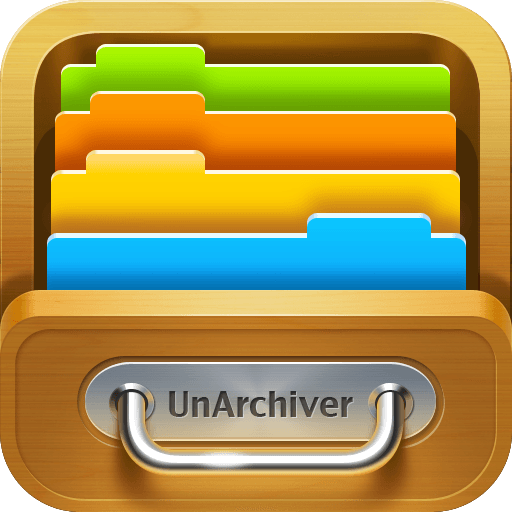 People dealing with a number of Zips and Rars might also need a fast way to unarchive their docs. That is why we recommend you trying Unarchiver. It has really instant and inconspicuous processing, which is there to assist you with quickly reaching the hidden inside documents. Needless to note, this awesome app supports multiple formats and boasts a drop-dead simple one-click operation. Hence, it is capable to dutifully extract and expand various kinds of extensions, in different languages within seconds. Why not to try it then?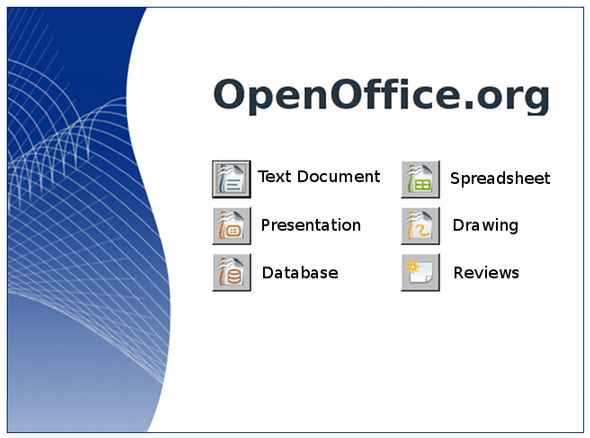 Believe it or not, Open Office is a free analogue of Microsoft Office or iWork. You might be a bit skeptical, claiming on the fact that it's hard to find a decent alternative for Microsoft Office or the iWork  for free, it's not true, in fact. Indeed, Open Office is as good as Microsoft Office or the iWork, and, to tell you the truth, it's even better since it delivers the same options, but goes without a price tag. Like its two paid analogues, Open Office is rather easy to use.
So, simply speaking, Open Office is an open source (meaning FREE) app, which keeps on being improved on a consistent basis. It includes Writer (an advanced word processor), Impress (presentation software), Base (database creator), as well as Calc (spreadsheet software), Draw (3d illustrator), and Math (an advanced Math equation generator).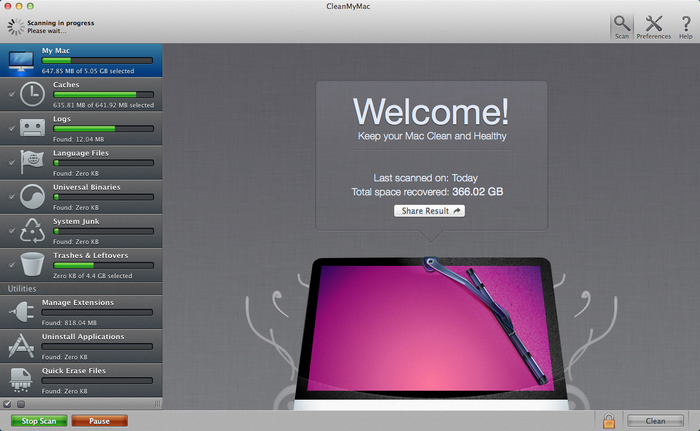 Despite the fact that Mac is a rather powerful machine, it still sometimes requires cleaning and fixing. That is where Clean My Mac comes in handy. Currently, it's regarded as the best maintenance app for your Mac, however, once you take a closer look at it, you'll discover that it's far more than simply a standard maintenance app. Indeed, Clean My Mac is used to uninstall all useless programs, free up your disk space, clean up the iPhoto folder, and erase huge and old files.  It might be said without exaggeration, Clean My Mac helps you enjoy using a faster and cleaner working Mac, which takes away all the clutter, loading beach balls and typical frustration, which you might experience with a Mac, which, for a long period of time, lacks proper maintenance or cleaning up. It's a great fit once your MacBook pro running slow.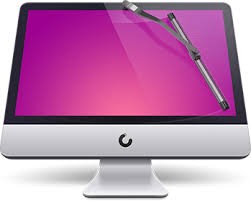 What is more, this cool app has a free trial, which helps you better realize the necessity of such an app on your Mac. Hence, use Clean My Mac if you wish to keep your Mac running light, fast and like new. And soon you get started with this app,  you won't be able to imagine your Mac without Clean My Mac.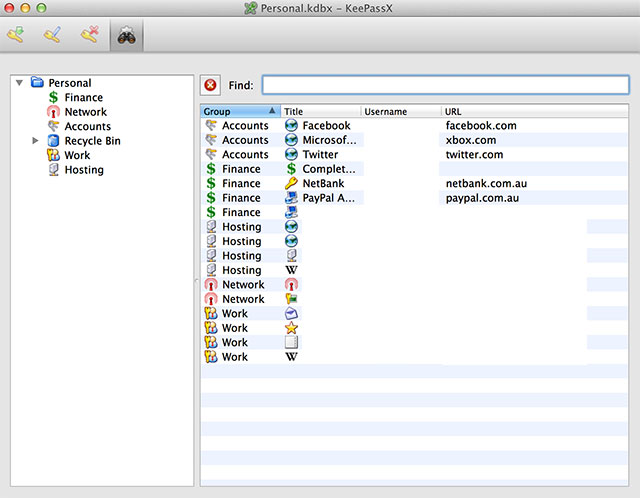 KeePassX is an incredibly useful app, which helps you keep your passwords protected, letting you always be able to reach them. In other words, you don't need to remember all you passwords used to enter your sensitive data. Plus, there is no necessity to store a special document on your computer to keep all passwords protected. You enter this simple app and it keeps all your sensitive information highly protected from third parties.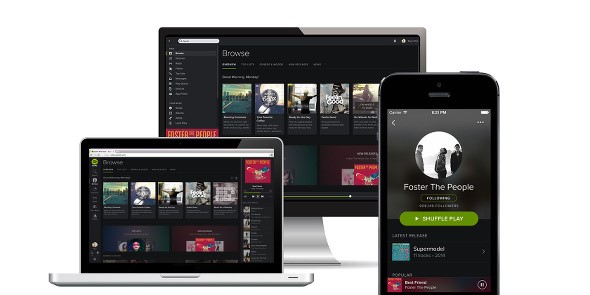 Today, there is no person who hasn't heard about Spotify. Indeed, it has changed the game when it was launched because it made the process of enjoying music interruptions- free. Yes, it was Spotify that made it possible to enjoy unlimited streaming music on mobiles and desktops for a fixed fee. People preferring the playlist-based approach to organization are supposed to adore it.
Therefore, if you are looking for some cool ways to boost your Apple computer and enjoy it at full, make sure not to miss the mentioned above apps for your Mac. Better performance, fun experience and increased productivity are guaranteed!