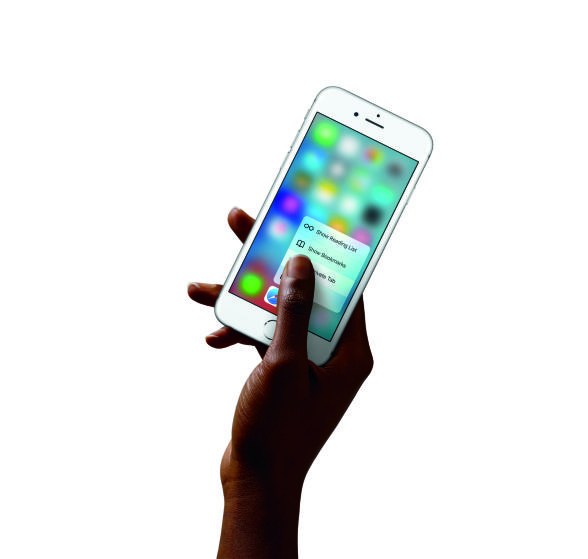 You've bought the newest iPhone and are currently enjoying using it. That is cool! Indeed, it goes wherever you go and you start thinking how you could live without it before. You like its camera and taking photos has become a day-to-day matter for you. You take pictures when you see something unusual, cool or intriguing to share this with your friends. You use your camera when you need to remember something… Oh, there are so many situations when you need your iPhone! But after using it for a while you notice that it is running out of space. And that is when you start wondering how to delete photos from iPhone.
If this is about you, keep on reading – we've got the answer you need!
Here is a tip: before you delete iPhone photos from your device, make sure you have backed them up somewhere, if you need them, of course.
How To Delete Pictures From iPhone: Ways to Choose
So, when it comes to deleting photos from iPhone, you can use one of the method listed below:
Delete one or several photos directly on your iPhone. It's a simple way to get rid of the items you don't need anymore.
So, your steps should be the following:
Go to the Photos app
Look for Moments screen
Hit Select, which you can see once you look at the top-right of the screen.
Choose which pictures you wish to delete by tapping on them.
Here is a tip: to be able to quickly delete numerous photos, you can group Moments.
Here is a tip again: the Photos tab puts your photos in the following order: Years > Collections > Moments.
Send the photos to trash by tapping Trash.
Please note that at this step you will see the message, asking you whether you are sure that you want to delete the icons. Remember that there will be no way back, so make sure to delete only those icons, which have been backed up or which you won't ever need.
Confirm that you want to delete the pictures.
Here is a tip: removing photos from the Photos app will delete only the icons stored there. Meanwhile, the photos will remain once you look for them in your iPhone and they still will consume your device's memory. To totally get rid of the unwanted pics, you need to deactivate Photo Stream. To do this, follow these simple steps:
Open Settings
Find there iCloud
Hit Photo.
Once you'll see the screen, you will need to flick the My Photo Stream switch to Off.
Needless to note, it's a great way if you need to delete one or several photos from iPhone at once, but you are unlikely to want to use it once you need to delete thousands of items from your Apple device because in this case you will need to tap thousands of times. Not a great perspective, right?
Still, the key plus of using this technique comparing to removing the icons in your Photo Stream, to my point of view, is that you can get the copies of these photos on iCloud and on all the devices for which the Photo Stream has been enabled. Don't forget that when you enable Photo Stream again, any photos, which are part of Photo Stream, will be automatically transferred to your phone.
Remove multiple icons from your iPhone by means of Mac or other computer.
If you've got a Mac, connect your iPhone to your Apple computer with a lightning cable.  Afterwards, import your photos via iPhoto. Choose the icons, which you wish to remove from your device with a help of the mouse. Then, hit Import Selected. Of course, if needed, you can also import all the photo files. A message, asking you if you are sure you wish to delete all pictures from iPhone will occur once all the photo files will be imported. Hit Delete items.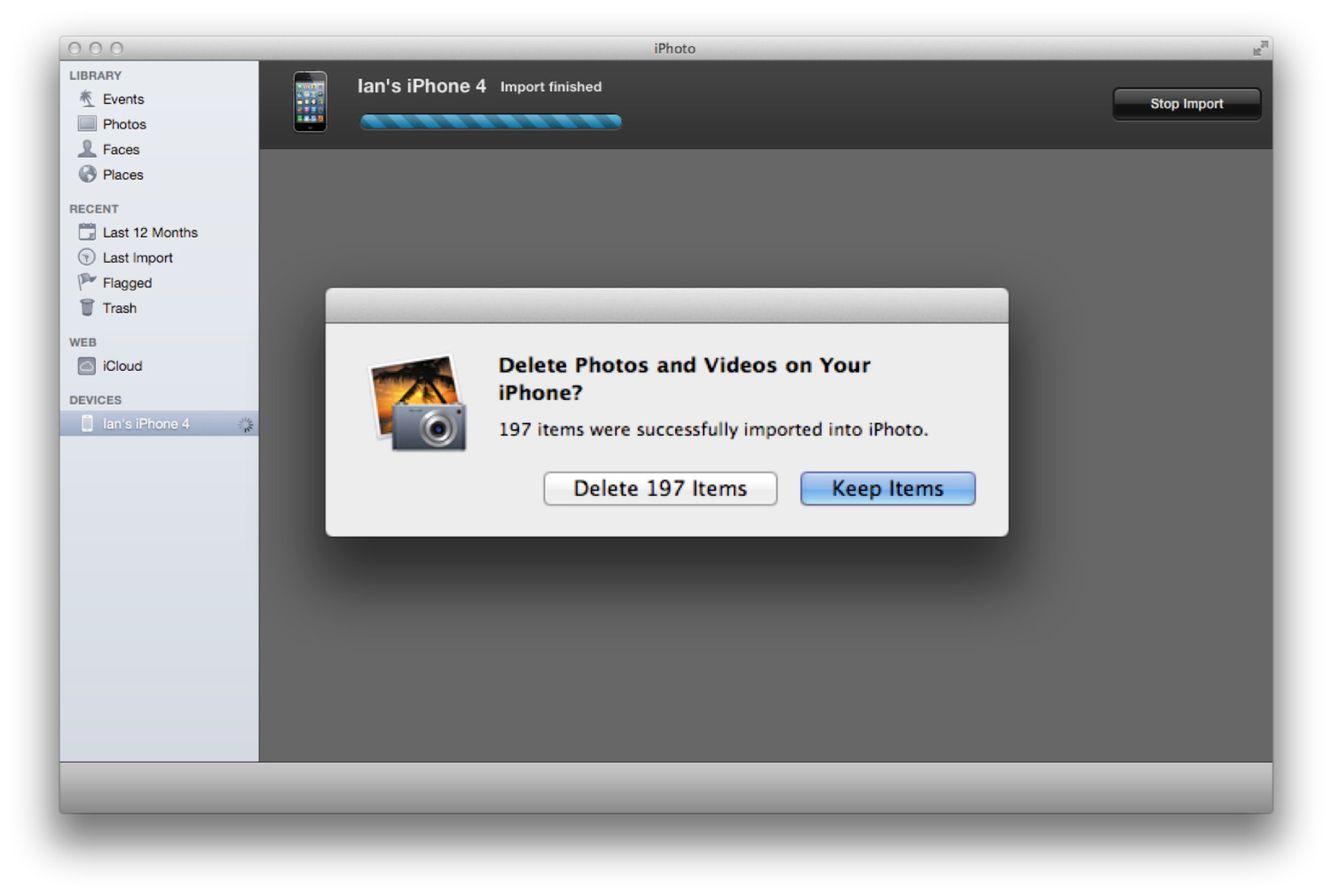 And that's it, all the pics will be removed.
Delete pictures from your iPhone by means of special third party utilities for iOS, which allow you to quickly and easily put thousands of photos to trash. One of the most widely used programs is called Purrge.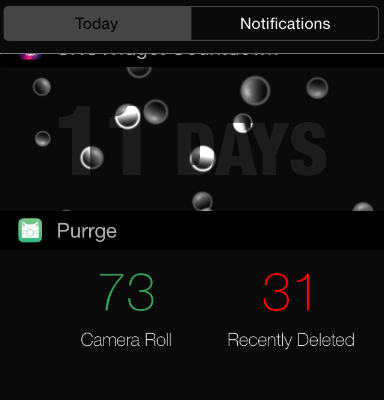 If you don't like this particular app, you can enter App Store and find the one that you will adore. Indeed, there are dozens of apps, which can make deleting icons from iPhone a breeze there!
Therefore, the methods described above are currently the best ways to remove photos from your iPhone. By the way, now that you know how to remove photos from iPhone, we'll reveal you two secrets. Intrigued, right? Have a look!
Secret number one: these methods can be also used to delete icons from iPad, or iPod touch.
Secret number two: you don't need to search for how to delete videos from iphone, the listed above method go for videos as well.
Anyway, all your photos and videos are backed up, and now your iPhone is ready for new exciting pictures and videos! Have fun taking them!