Dealing with an immediate trash deletion has become a common challenge for many Mac users. You simply drag and drop the "I AM VERY PRIVATE.txt" file to the Trash from your desktop, meaning that for now you don't need that file, but you still feel that you might want to use it in future, and you get a warning, "Are you sure you want to delete the "I AM VERY PRIVATE.txt"? This item will be deleted immediately. You can't undo this action."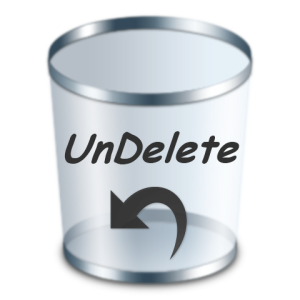 And you start thinking, whether you will need it or nor? But you still cannot answer for sure, right? You may want to use Trash as a way station, aiming to later delete all the unnecessary files. What should you do in this case? Let's find the answer.

Dealing with files put to the Trash "will be deleted immediately" alert
So, the Trash informs you that the files will be deleted immediately once you put them there, right? Interesting is the fact that it is a common design choice because of each writable volume, which includes a hidden Trash folder. In fact, when you at first eject the removable media or shared network volume and then you remove the Trash, you will not delete the files, which you thought have already been deleted. Instead, you will see that these "supposed to be deleted files" would still be in the Trash folder. Thus, Mac OS X is going to delete the files, which have been placed to the Trash from removable media and shared network volumes, right away. Needless to add that this will also depend on the device's firmware telling Mac OS X that it is a removable media device.
Note that there are such removable storage devices, which are capable to regard themselves as hard drives. In other words, these items will still be in the .Trashes folder if you eject the removable storage device before emptying the Trash. So, when you reconnect the device to your Mac, you will also see these files in your Trash.
When it is not removable media or shared network volumes that put to the Trash and you still get an alert, saying that the files you put to the Trash will be immediately deleted, you are dealing with the one of the following 3 causes:
You are not the Owner of your Home folder or you don't have Access ofRead & Writeto such, or both of the cases are implemented at the same time.
Your Mac doesn't have your account's Trash any more. In other words, your~/.Trashdirectory has been recently deleted.
You are not the owner of your account's Trash.
If you experience one of the listed above cases, you should do the following:
Make sure that you meet one of the following criteria:
You are the Owner (Mac OS X 10.4 or earlier)
You have the Privilege (Mac OS X 10.5 or later) ofRead & Write
You have Access (Mac OS X 10.4 or earlier) on your Home folder.
To do this, you need to:
Go to Finder, and click on the combination of the following keyboard buttons: Command-Shift-H and you'll see a Finder window with the contents of your Home folder.
Press Command+I and you'll see the Info window for your Home
Select this Info window and if you have Mac OS X 10.4 and earlier, open the disclosure triangle for theOwnership & Permissions  Those who use Mac OS X 10.5 and later, should open the disclosure triangle for the Sharing & Permissions panel in the Info window.
Make sure that you are either the Owner or under Name and you have either Access or Privilege ofRead & Write. If not, you will have to correct these issues. Take a look at the instructions in the "Setting Permissions" of the Mac Help document related to the version of Mac OS X you have.
Warning: Upon using the instructions in the Mac Help document, make sure not to use the Apply to enclosed items option, if any.
Note: Those who have Mac OS X 10.5 or later should begin with their Mac OS X Install DVD and use the Reset Home Directory Permissions and ACLsfunction of the Reset Password function of the Utilities menu.
Close the Info window.
Manage to put objects in the Trash. If you manage to do this, the problem is solved. Otherwise, if you're still experiencing the problem, you have to do the following:
Make sure that you have your~/.Trash  To do this you need to:
Go to Terminal, which is located in the Macintosh HD, then go to Applications and then to Utilities folder.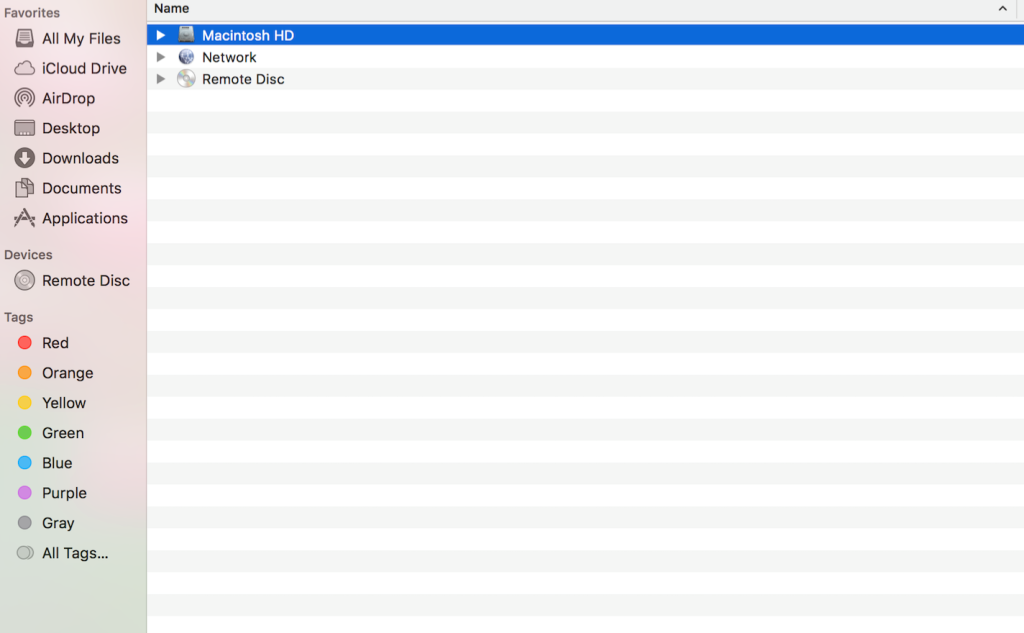 Copy and paste the following:
ls ~/.Trash
If you see the following alert, "No such file or directory" then you have two ways out:
First, sign out of your account or restart your Mac. Then, reenter your account. You should now be able to add objects to the Trash. If you succeed, the problem is solved. If you fail, proceed to the next step.
Second, delete and create your account's Trash once more.
Dealing with Immutable files
Also being really rare, there are still issues, which inhibit emptying the Trash:
Immutable files
Files containing the system immutable bit.
Bear in mind that you can't delete an object using any of the listed above methods, you are likely to encounter this rare situation.
Anyway, to tell you the truth, a problem related to getting rid of files in OS X has become a common and frustrating issue for many Mac users. That is why we've decided to gather some useful recommendations here. Follow these simple recommendations if you wish to put some files in the Trash folder, having them stay there until you decide to empty the Trash – not delete them automatically simply while putting them to the Trash. Should you know any other cool ways to make your Mac not delete Trash files the moment they get to the Trash, do share.